Hall Sa Seong 사성 (Gwen F. Hall)
Kido Kwan Danbon# 2902
Current Ranks
9th Dan GTFi & Kido Kwan 9-1-2902
8th Dan GTFi & Kido Kwan number 8-2-2902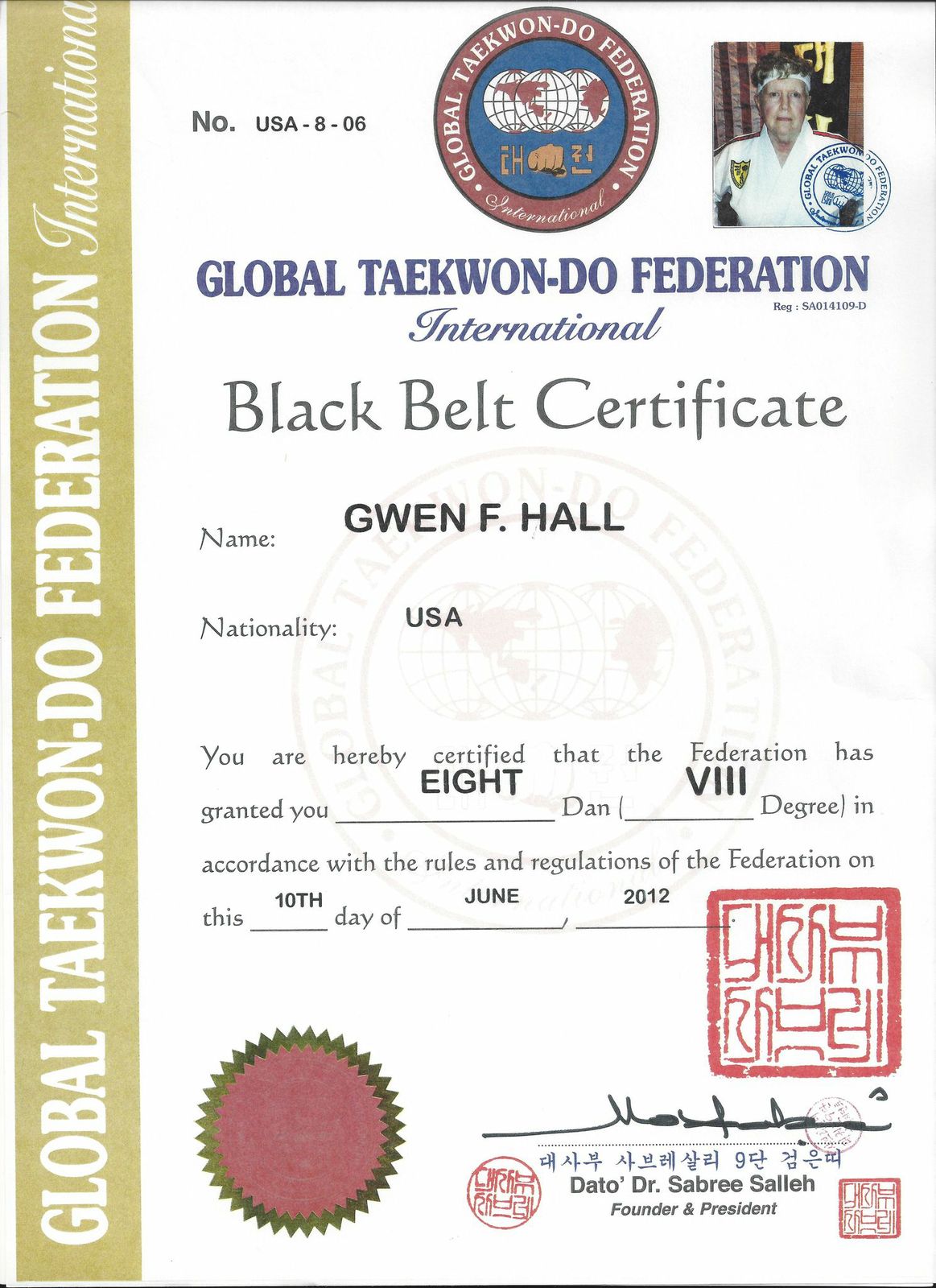 7th Dan GTFi 10 June 2004, Kido Kwan & WTA 22 July 2011 certificate number 7-8-2902
6th Dan – 04/11/1997 Kido Kwan certificate number 6-10-2902
5th Dan – 01/15/1989 I.T.F. / K.A.T.U. certificate number A-5-36
4th dan – 11/9/1980 I.T.F. certificate number A-4-39
3rd Dan – 10/15/1975 I.T.F. certificate number A-3-45
2nd Dan – 12/16/1972 I.T.F. certificate number A-2-65
1st Dan – 10/09/1968 K.T.A. certificate number E-11
Master Hall has over 50 years of martial arts training and 45  Taekwon-Do instruction and has been actively teaching Taekwon-Do since 1971.
Currently Master Hall teaches small semi to private classes but is available for consultation (nationally/internationally) and you can email here to visit her class or set up instruction in the Corpus Christi, TX (USA) area.
---
---

Share on Facebook
No tags for this post.