Nowling Sahyun has been involved in the martial arts for over 33 years. April of 1977 was his first formal class in Taekwon-Do under Kim, Yong-soo (K-6-179 I.T.F.) Nowling Sahyun started formally instructing in January 1988 with the formation of the Kido Kwan™. Originally formed inside a Living Well Fitness Center and called the Korean Kido Kwan(?????? )with six adult students that first night, before being changed Kido Kwan Martial Art International™ (???????) in October 1999 after having other schools that did not formally teach the ChangHon system of Taekwon-Do and with over 1250 current members.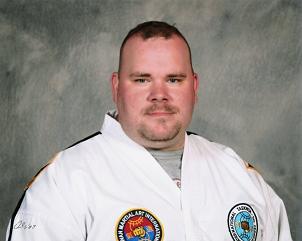 Nowling Sahyun has extensive training in many styles of Taekwon-Do, with formal training in ChangHon ?? (OhDo Kwan ???/), ChungDo Kwan ???, and SongMoo Kwan ??? and SongAhm Taekwon-Do. Holding black belt rankings in ChangHon and ChungDo Kwan and SongAhm. Nowling Sabum also holds black belt rankings in several other martial art forms such as Aikido ???, Hapkido ???, Kenpo (Tracy) ??, Goju-ryu ??? and Judo ??. Nowling Sahyun has had the privilege to study many other forms of martial arts as well, such as MuayThai ??????, Hwarando™??? , Kuksoolwon ???, Hanmudo ???, Shotokan Karate ???, Jujitsu ??,Kendo ??, Ninjutsu ?? and others.
Nowling Sahyun has also studied in some of the homelands of martial arts like Korea, Japan, China and India. Nowling Sabum has had the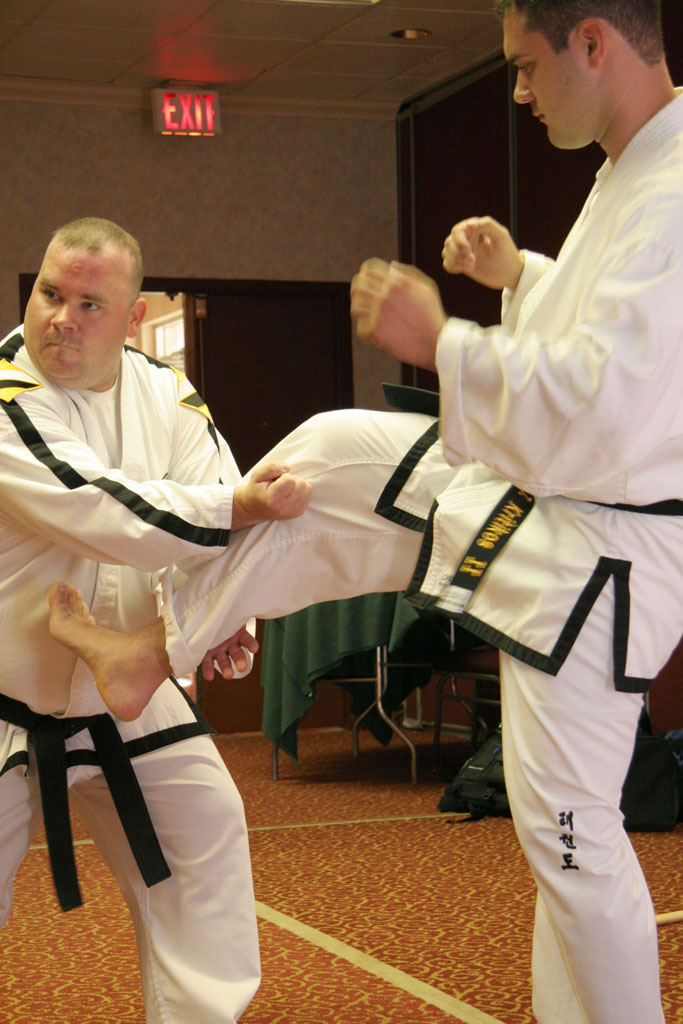 privilege of also meeting some of the greats in the martial art world and receiving instruction, classes, business ideas etc. some the likes of General Choi, Hong-hi, GM Son, Duk-sung; GM C.E. Sereff, GM Hwang, Kwang-sung; GM Park, Jung-tae; GM Park, Jong-soo; GM Kimm, He-yong; GM Lee, Heung-ung; GM Han, Bong-soo; GM Rhee, Ki-ha; GM Rhee, Joon; GM Al Tracy, Morio Higaonna Sensei, Chuck Norris, Pat Johnson and many, many more.
Nowling Sahyun has the privilege of also competing in many organizations, local, regional, international and world championships. He has placed in many of these events, at the world and international level but has enjoyed the local and regional competitions as they were a lot more numerous and easier to attend. Nowling Sahyun while 'officially' retired from competition on obtaining his IV Dan, has from time to time dusted off his sparring gear and pattern techniques and competed with his most recent competition winning 3rd in sparring and 1st in patterns after at ten year span of not competing.
Nowling Sabum has also had the honor of instructing at many regional, national, and international events, such as Canada, South America, Europe, Asia, and the Middle East.
Nowling Sabum is also a qualified International Instructors receiving his certificate from the I.T.F. as well as National Instructors certification. Along with being an I.T.F. plaque holder. He has obtained his I.T.F.Class A Umpire certificate as well.
Nowling Sahyun has also lived in many states and communities and has given to everyone of them, his time, effort and unique abilities.  Having lived in the US States of Indiana, Kentucky, Tennessee, Georgia, Texas and Hawaii.  In July of 2010 he was selected as a CASA (Court Appointed Special Advocate) for one of Indiana's 92 counties and has donating his time and efforts to many local, regional and national charities.
Below are some of Nowling Sahyun's dates of promotions:
---
9th Kup Taekwon-Do 11 August 1977 (A.T.A.)
6th Kup Taekwon-Do 04 August 1978 (A.T.A.)
1st Dan Taekwon-Do 13 January 1980 (I.T.F.) & (A.T.A)
2nd Dan Taekwon-Do 15 June 1981 (I.T.F.) & (A.T.A)
3rd Dan Taekwon-Do 15 April 1983 (I.T.F.)
4th Dan Taekwon-Do 08 August 1989 (I.T.F.)
5th Dan Taekwon-Do 25 April 1998 (I.T.F.)
6th Dan Taekwon-Do 14 January 2003 (I.T.F.)
7th Dan Taekwon-Do 14 January 2009(I.T.F.)
---
1st Dan Taekwondo 15 January 1987 (W.T.A.)
2nd Dan Taekwondo 11 July 1990 (W.T.A)
3rd Dan Taekwondo 09 August 1996 (W.T.A.) .
---
1st Dan Hapkido 15 June 1981 (A.H.A.)
2nd Dan Hapkido 15 April 1983 (A.H.A.)
3rd Dan Hapkido 11 September 1988 (A.H.A.)
4th Dan Hapkido 30 April 1992 (A.H.A.)
---
1st Dan Aikido 31 October 1994 (Aikikai)
2nd Dan Aikido 22 October 1996 (Aikikai)
---
Share on Facebook