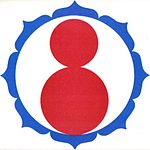 Jidokwan's philosophy is as follows (as published in the 2006 Jidokwan 60th Anniversary Handbook):
Leadership (Jidoja)
1. A leadership imbued with wisdom and refinement.
2. A courageous activist who thinks before his action.
3. A patriot who is devoted to the welfare of his/her nation.
The objectives of Instructor Education
1. To help maintain self-perfection which is respected by the public.
2. To help form an avant-garde in organizing national force to stop the aggressors.
3. To help achieve ideological innovation in taekwondo spirit.
4. To help actively participate in the service to the public for the community development.
5. To help foster high hopes and great ambition by encouraging savings.
The Spirit of the Eight Manners of Solemnity
1. View Rightly
2. Feel Rightly
3. Think Rightly
4. Speak Rightly
5. Order Rightly
6. Contribute Rightly
7. Use Abilities
8. Conduct Rightly
Credo of Taekwondo Jidokwan
1. Taekwondo for myself.
2. Taekwondo for the Jidokwan.
3. Taekwondo for our country.
Jidokwan Pledge
1. I will observe the rules and absolutely obey the order of Jidokwan.
2. I will attain physical and mental discipline in the spirit of Jidokwan.
3. I will devote myself to the creation of new tradition and achievement of Jidokwan.

Share on Facebook